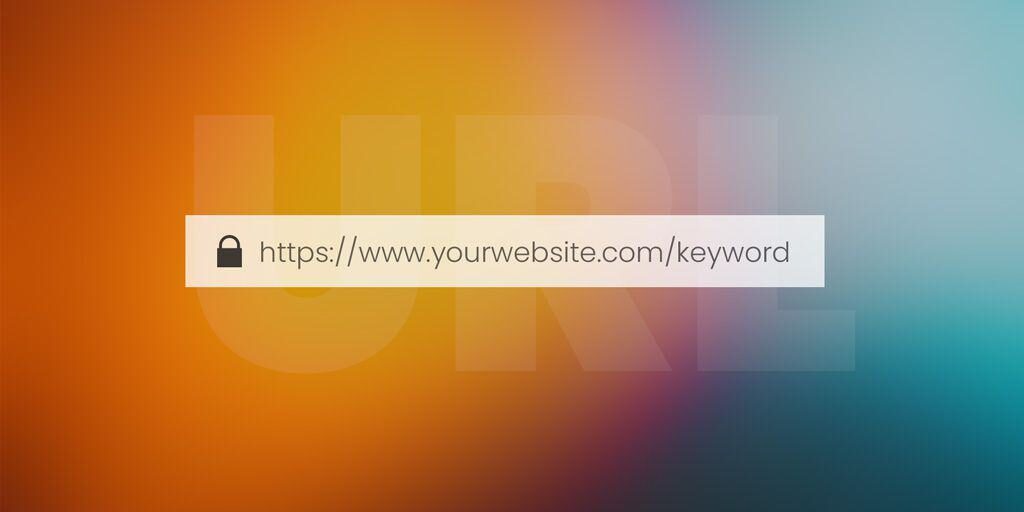 Do you know what is one highly underrated way of perfecting your website's on-page SEO? Optimizing its URL!
URL optimization has been a vital yet underestimated part of SEO for a very long time. It is not at all uncommon to find websites, web pages, and blogs that have a very poor URL.
Yet, a good URL is the easiest way to grab the Google algorithm's attention, play in its favour, and improve your website's metrics. Whether it is increasing your click-through rate or ranking your page higher, an SEO-friendly URL can help you with it all.
If you are still not convinced about the importance of URL optimization, how about the fact that Backlinko's findings estimate that it is in Google's list of 200 ranking factors?
Clearly, optimizing your URL is of vital importance for your website's SEO. So what are you waiting for? You need to start focusing on URL optimization from today itself!
What is URL Optimization?
As the term suggests, URL optimization means optimizing your URL. More specifically, it means optimizing the structure of a web page's URL to make it more understandable for both search engines and users.
You can optimize various aspects of a URL— whether it is the number of characters, the keywords incorporated, the domain used, and much more.
With an optimized URL, search engines find it easier to crawl your website and rank it higher. This is because the URL provides them with additional metadata that can help them understand the context and focus keyword of your content.
Easy to understand and strategically crafted URLs can definitely be a game-changer. Backlinko's findings prove the same— websites with shorter URLs ranked better than websites with long URLs.
Why Is URL Optimization Important?
There is no doubt about the importance of a well optimized URL. It avoids confusing your readers and the Google algorithm, provides a better user experience, helps you rank, and aids in linking.
If your URL is clear about the web page it is leading to, it will be easier for the Google algorithm to understand the content's context. This would make indexing and ranking much easier. Naturally, your website would ultimately rank better because of this.
Readers will also be a lot more clear about what a web page offers if its URL conveys the aim of its content right from the start. This can be beneficial when you are sharing links too since readers would have a clear understanding of what they can expect and would be less hesitant to click on the link.
After all, no one likes clicking on a strange link giving no information about its web page, right?
How to Create SEO-Friendly URLs?
Now that you are convinced that SEO-friendly URLs are essential to give your on-page SEO the proper boost, why not look at some ways to achieve them?
Here are 6 useful to help you create the ultimate SEO-friendly URL:
Choose A Popular Domain Extension
When you are creating URLs for your website, it is always a better option to go for a popular domain extension.
The '.com' domain extension is by far the most popular one and can help you greatly in making your website's URL easy to remember. It will also be immensely helpful in branding your website's domain name since most people automatically enter the '.com' domain extension when typing in URLs.
Include Your Keywords
The Google algorithm does not just focus on the keywords in your content. Your URL matters just as much.
When you include your keyword in your website's URL, you reinforce its importance and thus push the algorithm to focus on it. This allows the algorithm to understand the context of your content for indexing and rank it better.
Keep It Short and Sweet
No one likes long URLs— the Google algorithm included!
Shorter URLs have a much higher chance of ranking better on Google's search results. However, apart from their advantage in SEO, they also serve a very vital purpose.
Shorter URLs are easy to remember and faster to type. This improves the website visitor's user experience, gives them a favourable impression, and again boosts your website's SEO too!
Always Choose HTTPS
Your website visitors value their privacy and so does Google. With the HTTPS extension on your website's URL, you are assuring both of them that your website is secure to browse.
The HTTPS extension is granted only if your website has an SSL certificate. Being an extension of HTTP requests and responses, HTTPS always ensures that the information exchange is encrypted and your website visitors' data is protected.
Avoid Dates & Numbers
Adding dates and numbers make your URLs excessively complex for no reason.
The date when you published your content or any other identifying numbers that you use for it are of no relevance to its context. Thus, their presence in your URL can confuse the Google algorithm to some extent and cause trouble in indexing it.
Moreover, complex URLs with lots of numbers are very difficult for people to remember so your readers will not enjoy it either.
Match Your URL With the Title
Matching your URL with the title makes the purpose of your content completely clear, both to the Google algorithm and potential readers.
With the same keywords being repeated both in the title and the URL, the algorithm receives a higher level of confirmation about their importance for the topic.
Matching your URL with the title of the content also makes it easier for your readers to remember it.
URL Optimization Going Forward
There is no doubt that SEO-friendly URLs are the key to unlocking your website's full SEO potential. They provide you with an easy yet effective way of winning over the Google algorithm and ranking higher.
SEO-friendly URLs alone won't get you ranked on Google. But they will definitely give you the much needed push for ranking if you meet all of Google's other ranking criteria. So why don't you start giving a shot to URL optimization already?
Check out more posts below...