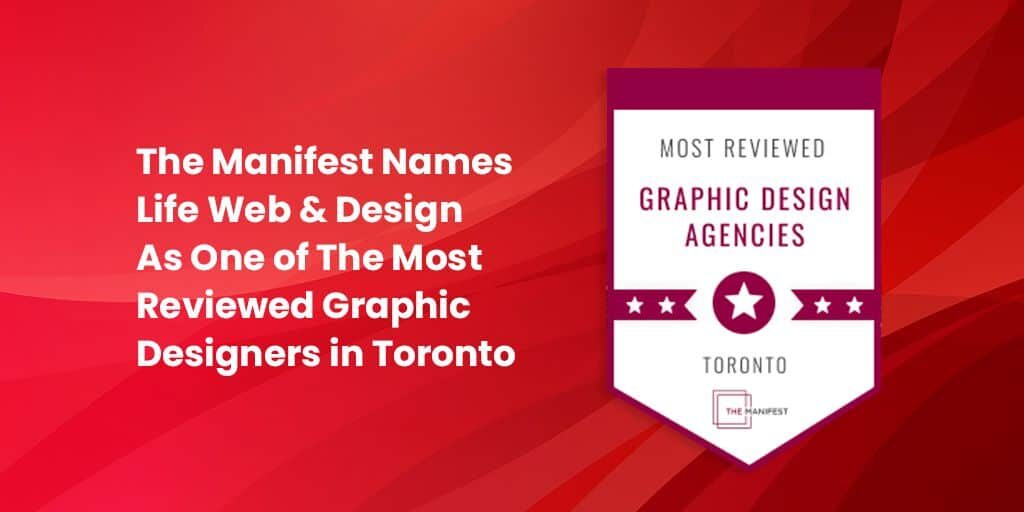 Graphic design is growing at a steady pace in the online industry and its importance to the success of any business can't be overstated. Good design is the gateway to having great relationships with your customers. This has been proven repeatedly by countless businesses all over the world.
Our team has always valued flexibility and innovation in all our processes, which has been our greatest asset in pleasing our partners. This is also the biggest reason why we were recently named as one of the most reviewed and recommended graphic design agencies in Toronto by The Manifest.
The Manifest is a business resource platform that helps connects B2B companies with prospective clients who need their skills to complete ongoing or upcoming projects. They accomplish this by creating rankings of the top performers in various industries in addition to their awards program.
"We are so excited to be receiving a Clutch award as one of the leading graphic design companies in Toronto. We are committed to providing our customers with a hassle-free experience for all their online needs. You can count on us to "clutch" your graphic design project."

– Alex Firsov, CEO, Life Web & Design
We want to take this opportunity to thank all the people whose reviews and feedback helped make this important accolade possible for our team. The efforts our clients put into publishing these reviews are the driving force behind our success and we'll continue to rely on them for our continued growth into next year.
Learn more about our services such as graphic and web design and how they can apply to your operations by visiting our website. Contact us today and we can begin working on your project as soon as possible.
Check out more posts below...