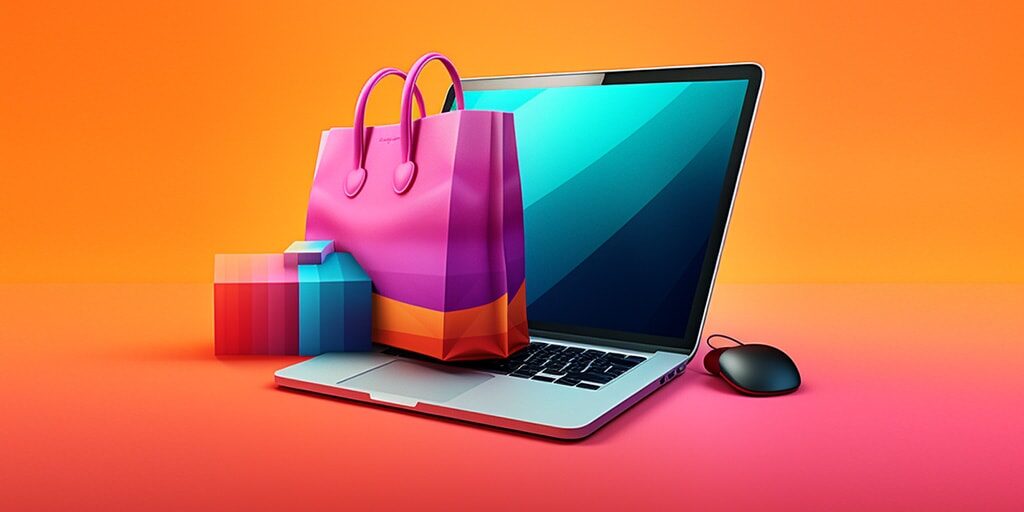 With the prediction to reach US$75.55bn revenue in 2023 in Canada, e-commerce is a tempting market sector[1] for many entrepreneurs. However, before you start selling products online, there is a major decision to make – which e-commerce platform should you pick? The selection is broad but WooCommerce has several aces up its sleeve.
When you decide to run an online store, you can choose from a whole bunch of e-commerce platforms that make online trade easy and manageable. Let's take a look at the recent list of the most popular e-commerce platforms worldwide: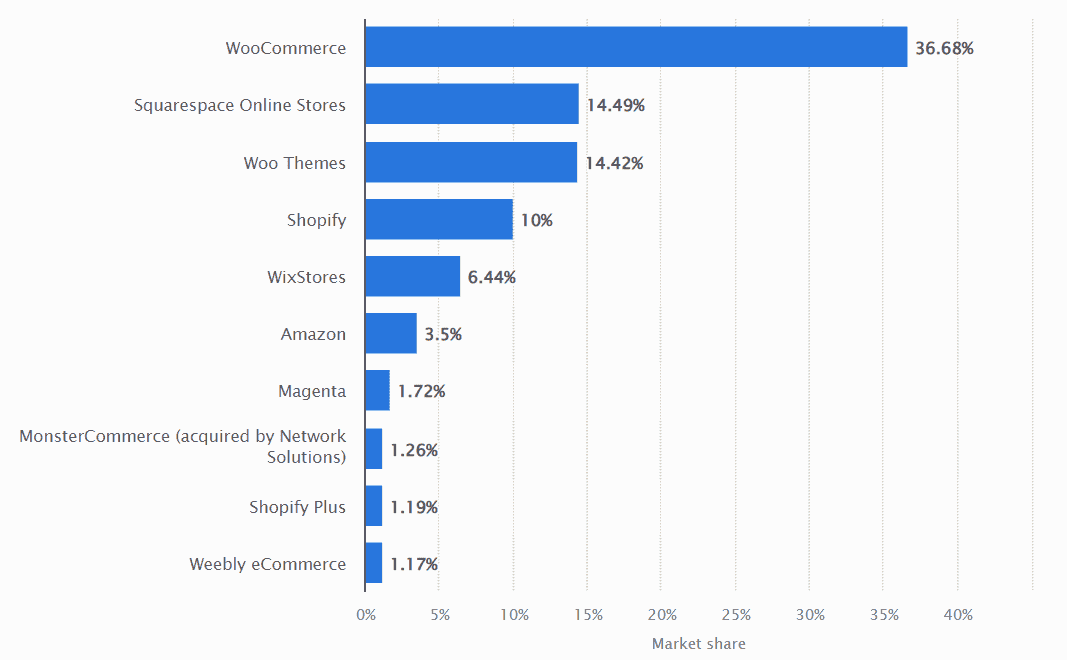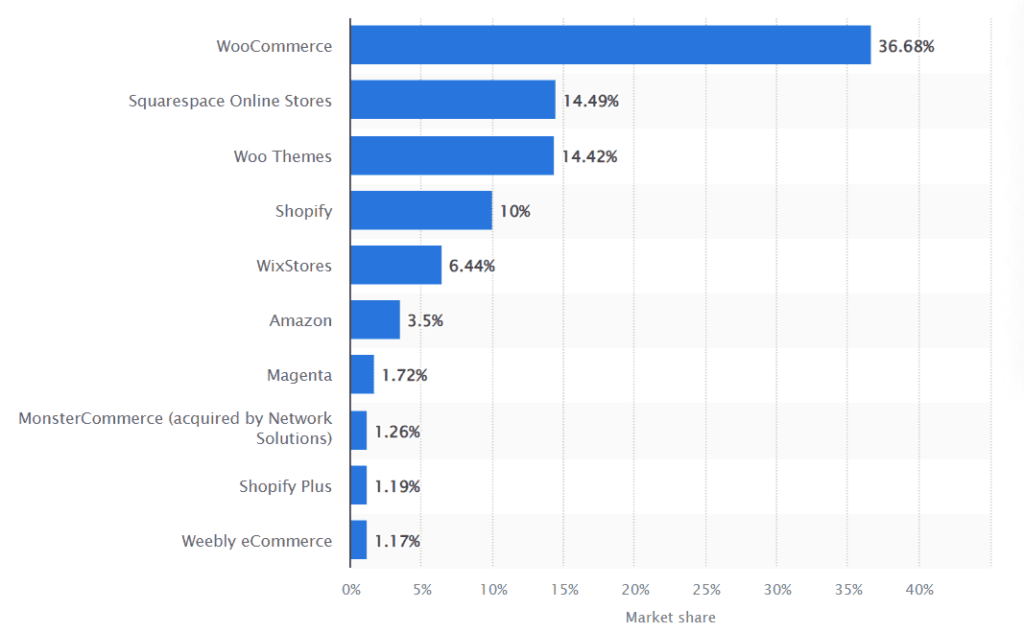 Each platform has its pros and cons, but there is one clear winner – WooCommerce, with almost 37% global market share. And, as you'll see in a moment, there are some good reasons for such an impressive result.
Before we get to that, though, we need to clarify one question that sometimes comes up in discussions with our clients.
What is WooCommerce?
WooCommerce is a free e-commerce extension that first appeared on the market back in 2011. The goal was one – to enable companies and individuals who have their websites developed on WordPress to sell products online.
WooCommerce is a team and global effort – engineers from 58 countries are tirelessly working on developing this platform and providing customer support.
It's no exaggeration to say WooCommerce offers everything you need to set up an online store and offer and sell your products in a clear and intuitive way. And if you're not satisfied with the basic features, there are hundreds of available plugins and extensions to make your store work exactly the way you want (some sources mention there are over 10,000 of them!).
Available plugins enable you to manage your store and orders more effectively and provide users with all the functions and options they need, thus building a positive UX of your store. That includes:
Memberships and subscriptions
Marketing activities
Presenting and selling products
Shipping and tracking orders
Communicating with customers and collecting reviews from them
Integrating your store with other platforms and tools (e.g., marketing tools, automation platforms, CRMs, warehouse management systems, etc.)
There are even solutions enabling booking appointments and in-person sales (if you also run a brick-and-mortar store). And that's not all! Browse all the plugins and extensions available for WooCommerce.
Some of the plugins are made by WooCommerce, and others – by hundreds of companies and developers working with this platform.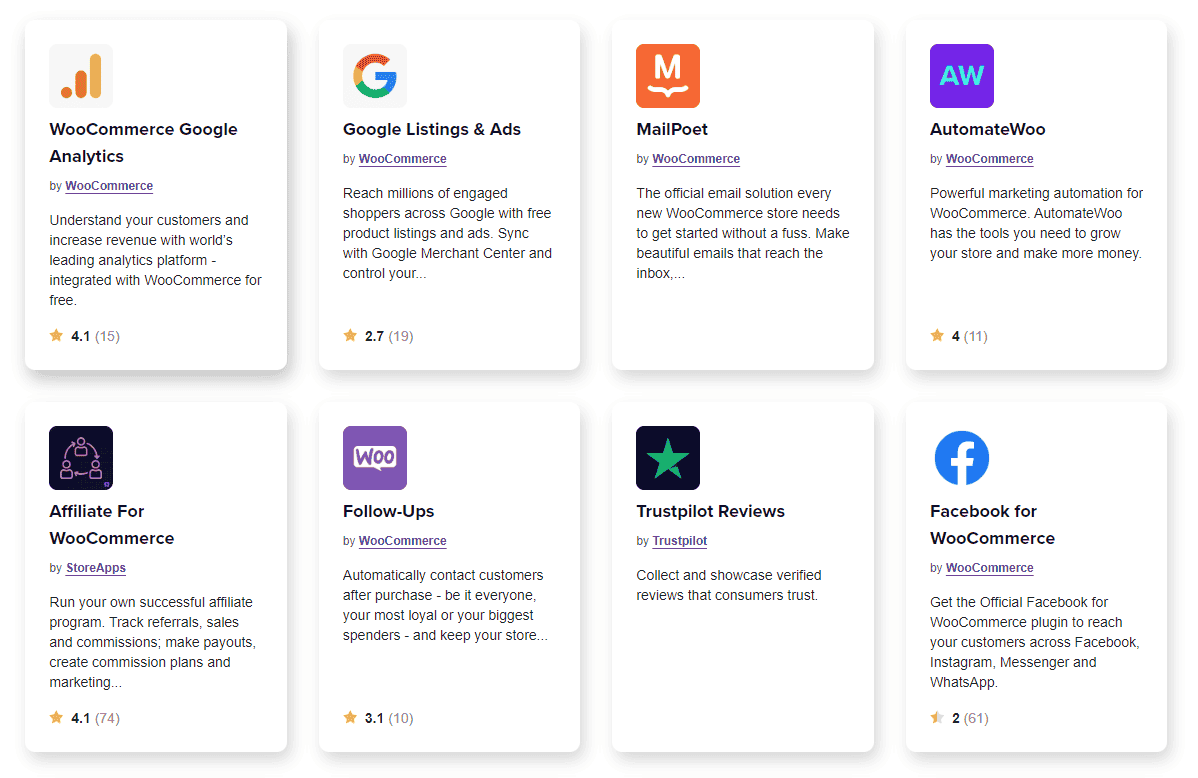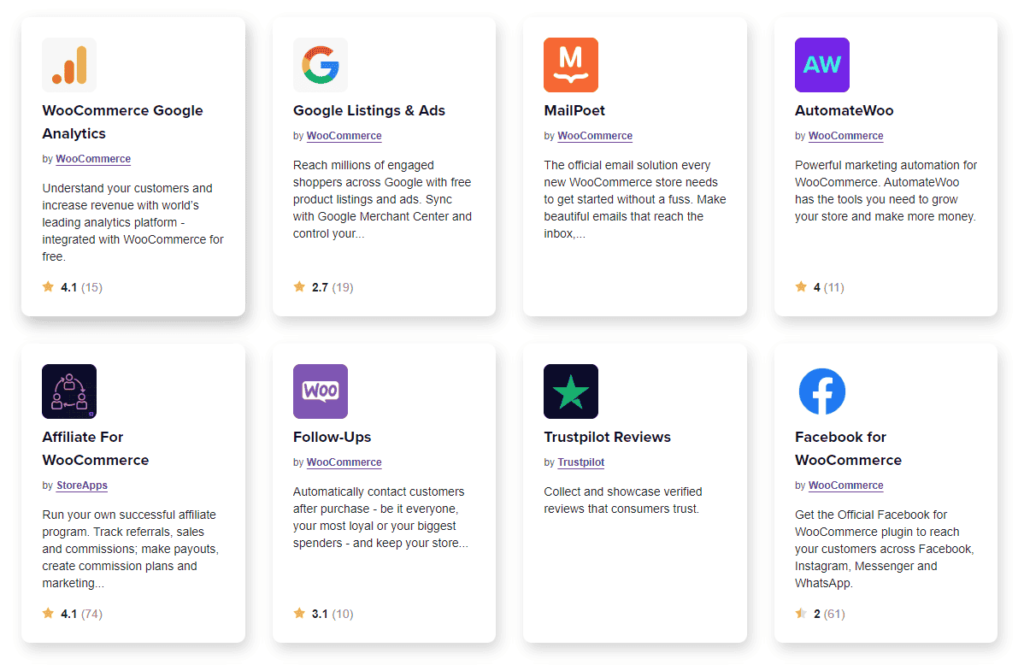 5 advantages of WooCommerce
FREE OPEN-SOURCE PLATFORM
WooCommerce, just like WordPress, is a free and open-source solution, which means that you can freely modify this platform as you see fit. WooCommerce also offers a paid enterprise version of this platform, but it's safe to say it's strictly for the biggest and most demanding companies.
FLEXIBILITY
With the support of good WooCommerce web developers, you can do almost anything with your platform, including:
Selling various products (both physical and digital ones)
Internationalizing your store (WooCommerce supports different languages, currencies and units)
Providing customers with diverse payment and delivery options
Offering various product search and display options
Customizing products and browsing different versions of them
Setting specific tax rates depending on the customer's location
And because WooCommerce supports API, you can easily integrate this platform with many other tools and platforms.
EASY CUSTOMER AND ORDER MANAGEMENT
WooCommerce gives you insight into customers and their purchases. On the other hand, customers can create accounts in your store and manage them, as well as place and track orders.
You can also keep track of changes in your inventory and make the necessary adjustments manually (if required). WooCommerce also supports email communication, so once the order is placed, your customer can receive automated emails with further instructions (e.g., tracking code or link to download a purchased digital product).
MARKETING OPTIMIZATION
Both WordPress and WooCommerce are SEO-friendly, but that's just the beginning of this platform's marketing potential. WooCommerce enables you to add coupons, create sales and special offers and benefit from personalized product recommendations (including upselling and cross-selling).
Of course, WooCommerce can be integrated with your web analytics tool (e.g., Google Analytics) and social media profiles so that you can benefit from the omnichannel model and analyze traffic and purchasing data.
CUSTOMIZABLE LAYOUT AND UI
WooCommerce offers dozens ofavailable themes for your store, so you can create a store that checks all of your boxes. Many of these themes are available for free, and pretty much all of them are mobile-friendly (so-called responsive web design).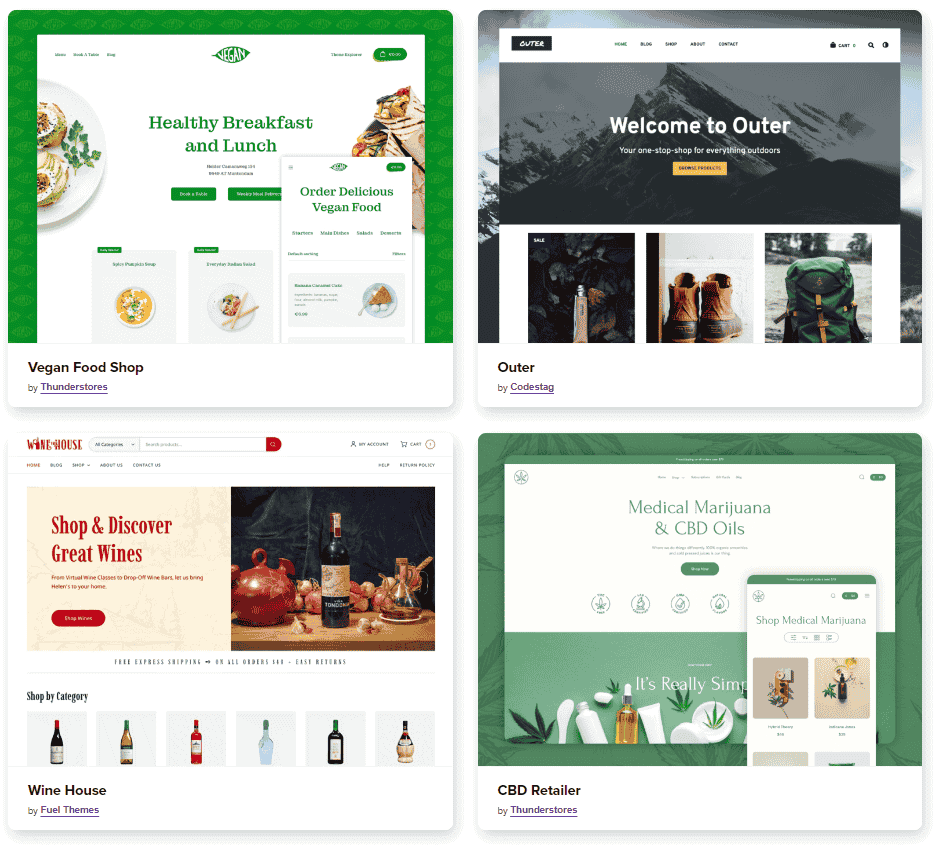 The majority of available themes are customizable, so even if you don't like one or two elements in a generally neat theme, you can easily change them and adjust them to your needs.
Are there any downsides?
WooCommerce is not perfect, but if you're smart about using this extension, they won't pose a big problem. First off, let's talk about the already mentioned plugins. Unfortunately, this is both the strength and the weakness of this platform.
If you install too many of these integrations, your store will run noticeably slower (after all, every time your visitors open the store's website, all these plugins have to load as well). An overloaded website won't gain many satisfied users and can even rank worse on Google (read about Core Web Vitals on our blog to find out more).
Secondly, not all plugins are actually free. It may turn out that creating and maintaining a store that meets all of your expectations will require regular payments (although they don't have to be high).
Thirdly, we need to mention that WooCommerce requires programming skills. While creating a simple website on WordPress is possible even if you don't know any coding language, building a fully-fledged store is a different kettle of fish. Thankfully, that's where our role begins, so you don't have to worry about that!
Give it a try!
When you carefully analyze both pros and cons of WooCommerce, you will probably think this platform is truly worth your attention. We think so, too! That's why that's the only e-commerce platform we use to build online stores for our clients.
We are keen to help you develop your store as well. Start here, and tell us something more about your vision. We'll help you bring it to life!
Check out more posts below...