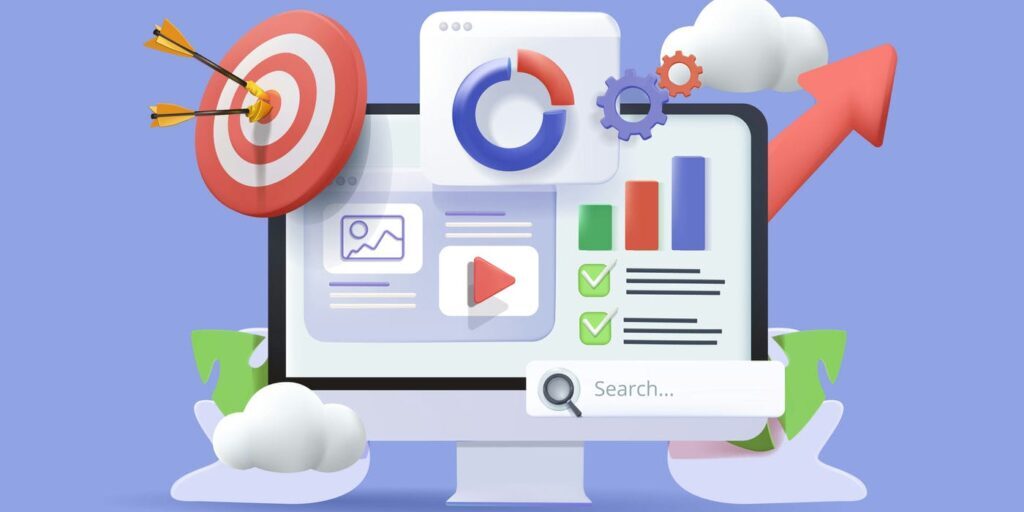 As of July 1, 2023, Google replaced the old web analytics standard (known as Universal Analytics – UA) with the new one – Google Analytics 4 (GA4). What has changed? And how can you switch your account to GA4? That's what we want to focus on today.
Web analytics is a tremendous tool that supports you in all of your digital marketing initiatives. And when it comes to web analytics, the solution provided by Google is, by far, the most popular one. Estimations are over 28 million websites use this web analytics standard .
However, as of July 1, 2023, Google no longer supports their old analytics standard. If your company still has a Universal Analytics account, it no longer gathers accurate data. Sure, you can still access your account and get available info (you will be able to do so for a year from now), but if you want to keep your web analytics running, you need to switch to GA4.
Later in this post, we'll give you instructions on how to do so. Before we do, though, let's have a look at what has changed – is GA4 better for your business?
Universal Analytics vs. Google Analytics 4 – What are the Differences?
When you open your GA4 account for the first time, you'll notice it's not much of a revolution. Both dashboards are actually quite similar, and everything you could measure in UA, you can still track in GA4. So, what has changed? There are six crucial elements to discuss.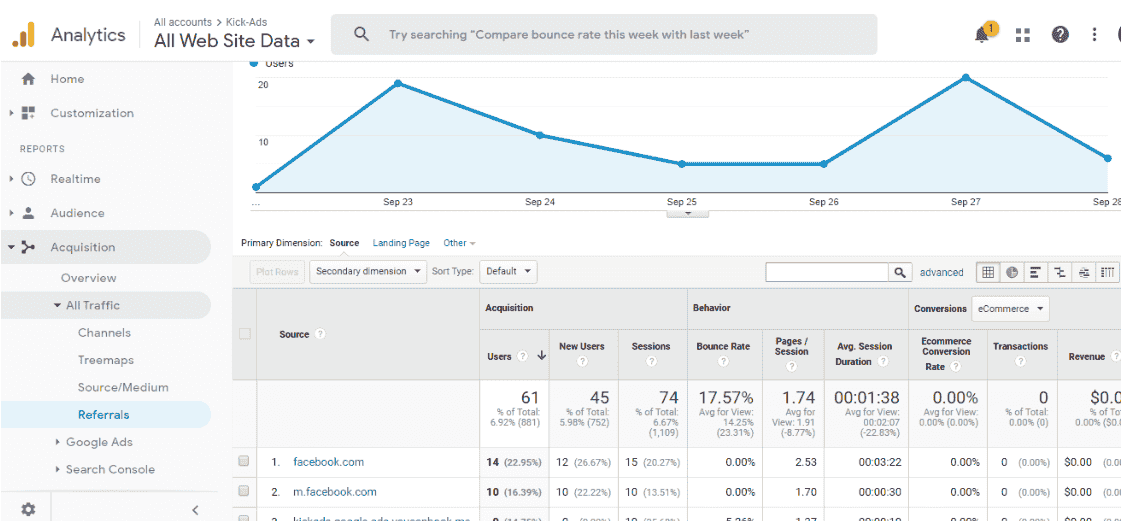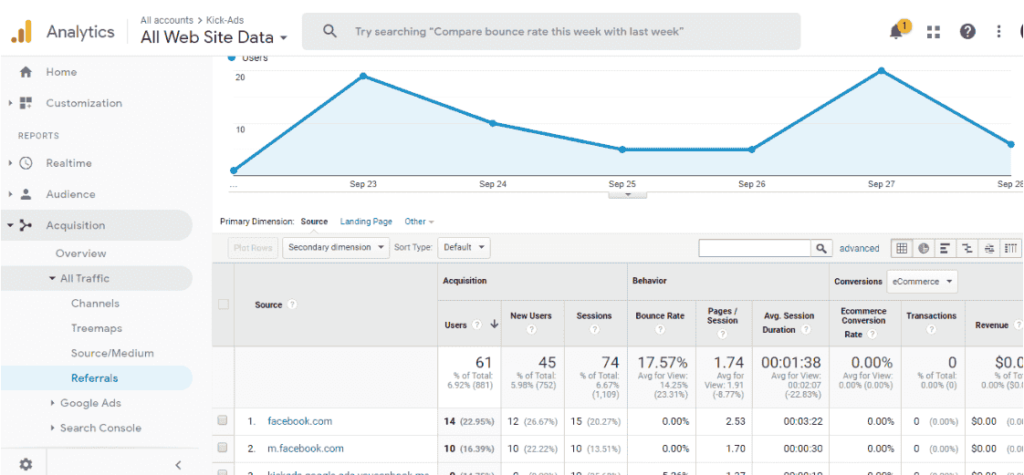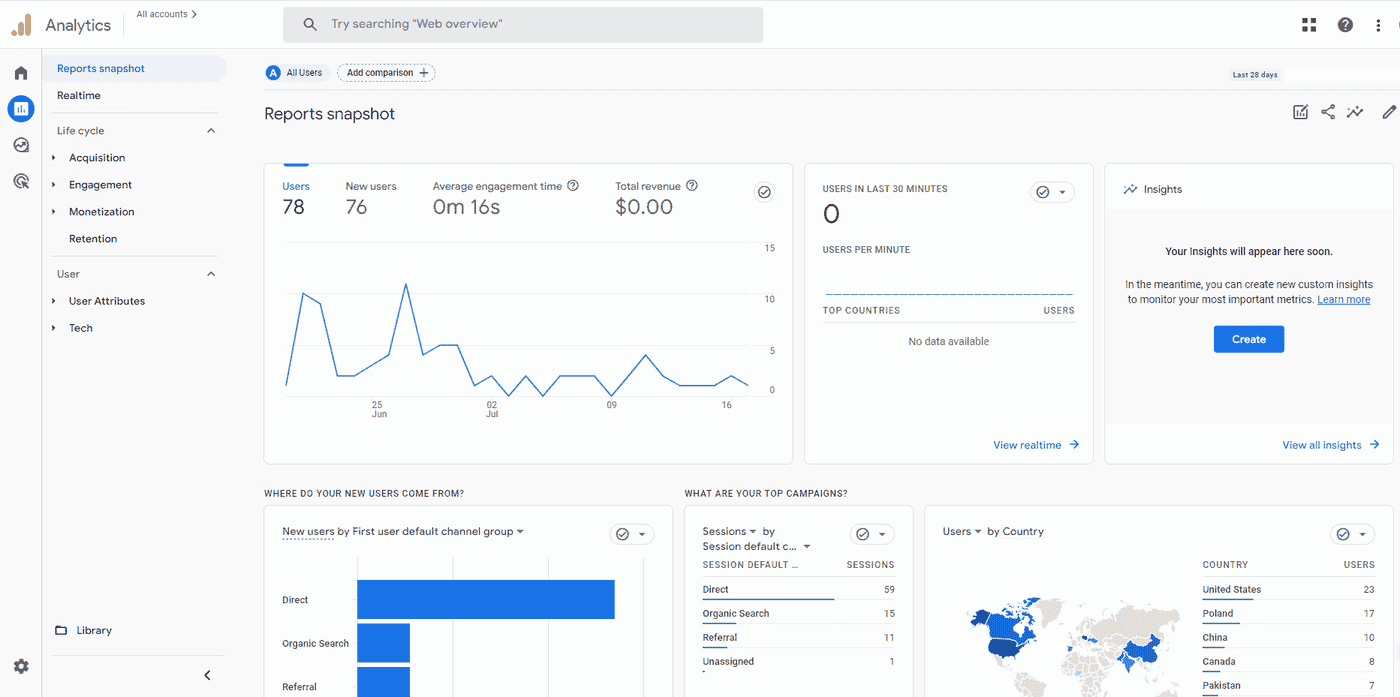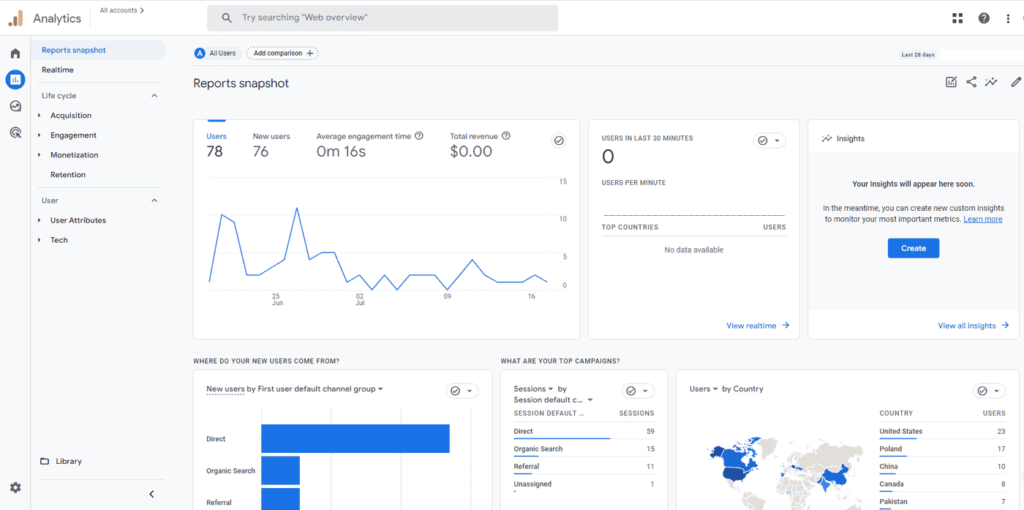 Measuring Data
That's probably the biggest change; GA4 offers more options when it comes to measuring traffic on your website. In the old standard, all user activity was measured as page views. So, you could see which subpages of your website were popular (frequently visited) and which weren't.
Surely, you'll agree that online interactions are more than just page views, right? We have button clicks, video watches, etc. GA4 solves this problem by introducing something Google calls events. Such an event can be anything, from viewing the main page of your website to sending a contact form, downloading a lead magnet, and clicking a button.
Each event is tracked independently, so, for instance, you can see how many users clicked the "submit" button and how many contact forms were actually sent. This gives you more flexibility and in-depth data. In fact, almost everything in GA4, including conversions and goals, is event-based.


Data From Your Website and Your App in One Place
With Google Analytics 4, you can keep both web and app data in one place. All you have to do is set up specific data streams. As a result, you can track user activity across your marketing channels and see what's going on with your website and your mobile/web app within one dashboard. This way, you can easily track even complex customer journeys across multiple devices.


Sessions
The term session is typically used to describe a set of user interactions within a relatively short timeframe. For instance, suppose you run an online store, and there is a user who opens your website, browses your products, places an order, and pays for it. Everything happened in about 10 minutes. We can say that was one session.
Now, In Universal Analytics, sessions were done once there has been at least a 30-minute period of user's inactivity (or another "reset event" has occurred). In GA4, sessions are tracked using the "session_start" event, and they are not limited in time. Google only tracks the time between the first and the last event in a given session.
Tracking Users Without Third-Party Cookies
You've probably heard that Google plans to quit using third-party cookies next year. GA4 is in full harmony with this goal – Google Analytics 4 doesn't use third-party cookies. Everything is based on first-party cookies (the ones you have on your website; they are not going anywhere) and supported with AI to provide users with as accurate web data as possible. Everything without compromising users' privacy online.
Customizable Reports
In Google Analytics 4, you can freely customize data and reports that you see in your account. As a result, you can easily track the right kind of user data and generate reports that give you everything you want to know about your website and your customers.

Explorations
In GA4, Google enables you to perform all the different types of analysis that you need for your marketing/sales strategy. This new section is called "Explorations", and it comes with a set of pre-defined analysis templates. Of course, if need be, you can create custom-made analyses on your own.
More importantly, explorations allow you to track your users' funnels and paths so that you can understand the purchasing journey better. Explorations also give you a better insight into what triggered users to place an order and what actions they had taken before it happened.


Naturally, that's not the whole list of what has changed. There are many more minor differences, especially in the way Google labels web data and where it's stored. If you're new to GA4, devote some time to get the hang of this tool. Once you set everything up, you'll be able to discover the new Analytics dashboard and get familiar with the way Google tracks and reports data.
And speaking of switching to GA4, what steps should you take if you're still using UA?
How to Switch From Universal Analytics to Google Analytics 4
Google makes it relatively easy for UA users to switch to GA4. The first thing you need to do is go to your UA account and open the "Admin" tab. In the "Property" column, you should see the "GA4 Setup Assistant" button at the very top of the column. Click it, and just go through the process.


Most likely, you'll have to select the first option that's for the users that don't yet have any GA4 properties (for the sake of this post, you can assume that property is simply your website that you want to track traffic on).


Google's setup assistant will guide you through everything you need to do. It will also indicate what needs to be improved/corrected so that your new GA4 account can run and gather data correctly.
Once the GA4 property is set, you need to integrate it with your website/app. You can do so by pasting a specific code (called tag) that Google will generate for you directly in the website's code (in the header section) or by using one of the available plugins and simply pasting the property ID into it. Generating a new Analytics tag is one of the first things you'll need to do when creating a GA4 property. Google will also provide you with the opportunity to install the tag automatically (there are several options to choose from) or manually (if you want your web developer to do that for you).

For example, if your website is built on WordPress, you can use the Site Kit by Google plugin. It's available for free, and it enables you to seamlessly integrate your website with major Google tools, including Google Analytics and Google Tag Manager.
If your website is built on Wix, you can go to the "Marketing Integrations" section in your user dashboard and simply paste the property ID into the specified place.
Wrapping Up
And you're done! Now your GA4 property should already be working and collecting web data. If you need more detailed instructions, use this free guide provided by Google.
We understand that you may feel overwhelmed by the amount of information in this post. That's why we're happy to help you with your migration/setting up a new GA4 account. Just reach out to us, and we'll take care of the whole process for you. Our experts will set your GA4 account the way you want and integrate it with your website.
This way, you will keep all the relevant web data flowing in, and you will be able to improve your digital marketing strategy and campaigns thanks to accurate information about your website and your users.
Check out more posts below...