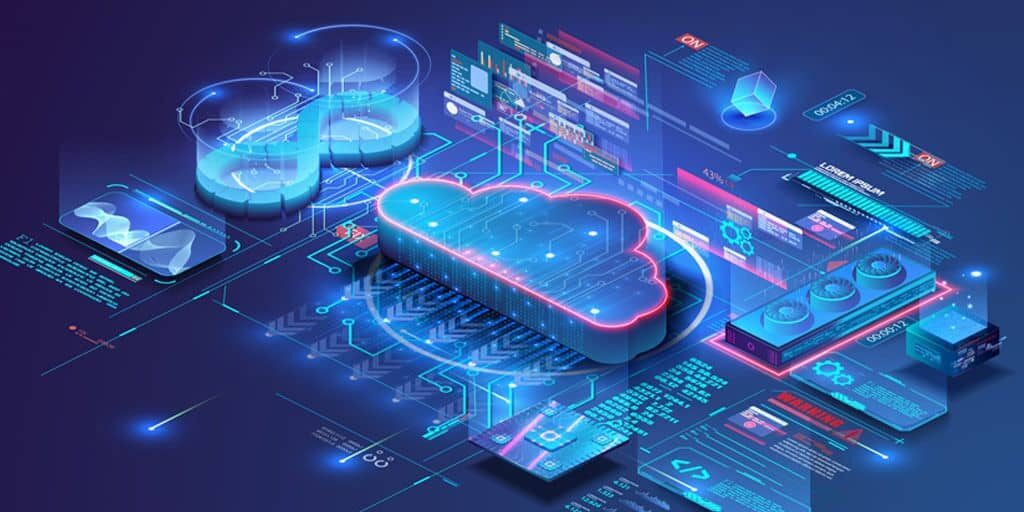 There are over 200 ranking factors Google uses to index and rank your website. Did you know that some of them refer to your hosting?
Although hosting is not the first thing that comes to mind when thinking about SEO, there are at least four elements of the hosting service that can impact your website's operation and, consequently, its position on Google.
Of course, you want to rank high on Google, so you need to be aware of these elements and make some changes if necessary.
Four hosting aspects impacting your website's SEO
Website Speed
In May 2020, Google introduced Core Web Vitals – a set of SEO guidelines for every website owner. There are three such guidelines, but today, we are mostly interested in the first one – LCP.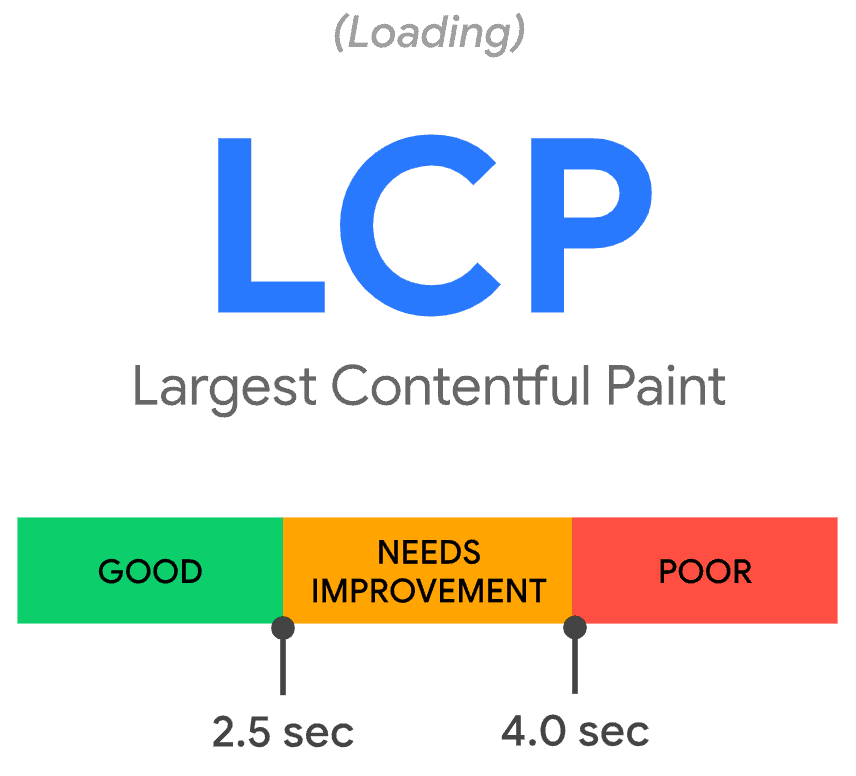 Largest Contentful Paint measures the loading performance of your website and reports the render time of the largest image or text block on your website. In other words, LCP marks the point when your website's main content has loaded. Every result above 2.5 seconds requires some tweaking.
You can check how your website handles LCP on your own. Just use this free tool provided by Google. You will get results for both the desktop and mobile versions of your webpage.
Undoubtedly, hosting affects the loading time of your website. If you opt for a small, shared or even free web host that doesn't offer the capacity you need, your website won't be fast enough, and you will get "minus points" for LCP. As a result, your SEO will suffer.
However, that's not the only problem. Recent data clearly shows that there is a direct correlation between your website's load time and conversion rates. The more time your site needs to load, the more potential customers/users you lose: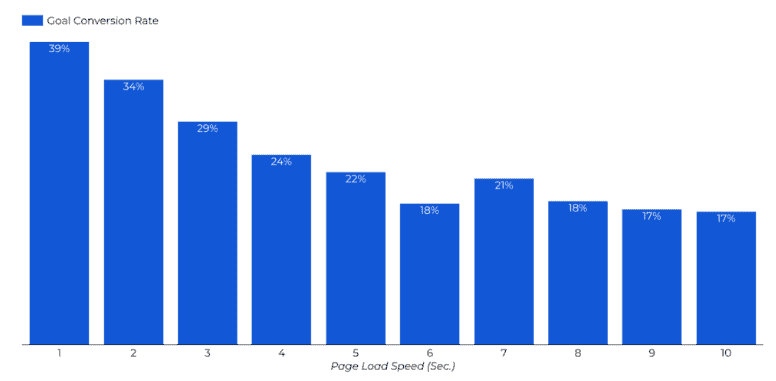 There can be only one conclusion – you have to do whatever possible to increase your website's speed, and you can do that, among other options, by picking fast and reliable hosting.
Website Security (SSL Encryption)
Today, SSL encryption is a global standard that enhances the security of your website and the data flowing through it (think contact and order forms). Thankfully, the majority of decent web hosting providers offer SSL certificates for their clients. Some of them, like us, provide them for free.
Google confirmed back in 2014 that the SSL certificate is a ranking signal, so there's another hosting-related element that can influence your SEO.
You can easily verify whether your website has such a certificate and if it's updated. Just type in your website's address in the Internet browser and see if there's a small padlock next to it. Ideally, once you click it, you should see something like this: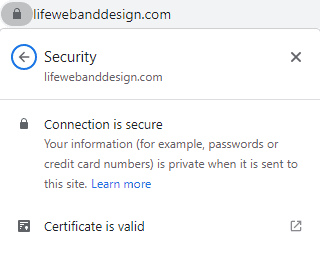 If you don't see a padlock or your certificate is outdated, get in touch with your hosting provider and ask about it. Only secure websites can rank high on Google.
Server Downtime
This factor informs you how often (and for how long) your website is down and cannot be displayed. Obviously, you want to minimize that time. A website that's not working loses customers (who will surely be reluctant to visit it again) and can experience a drop in Google ranking (e.g., if it's down when Google bots try to crawl it for indexing purposes).
While there are no web servers with 100% uptime (the amount of time a given web service is available and operational), you should look for a web server with as high uptime as possible. Life Web & Design offers a 99.99% uptime guarantee, which is a really good result (it means that your website can be down for just 52 minutes and 36 seconds each year).
If you're not sure of your website's performance concerning uptime, use a website monitoring tool. Some of them, like UptimeRobot, are available for free.

Server Location and CDNs
If you want to reach customers in a specific country, pick a company that has web servers in the same country. For instance, Canadian companies should look for web hosts with servers in Canada. The closer your users are to the server, the better.
Here, the domain extension is also vital. If your website has a .ca extension, Google will geotarget your site for Canada. We will discuss this question more thoroughly in one of our future blog posts.
And what if you're running an international business and you'd like to provide equally good UX to customers in many countries? You can opt for a content delivery network – CDN.
Such a network accelerates the delivery of content on your website. CDNs are composed of distributed servers that store files accessed by your website visitors. These servers are scattered worldwide, and a specific server is used depending on a given user's location. As a result, it doesn't matter whether your customers are in Canada, Denmark or the Philippines – they all have quick access to your website.
Having all that explained, let's see what you should pay attention to when selecting the optimal hosting service for your company.
What to look for in a good hosting service
Automated Backups
Backups keep your website safe. In case of a technical issue or data loss, you can quickly restore your website to the latest saved state. The more frequent the backups are, the better. However, if you don't run a super-active website that updates content several times a day, a weekly backup is sufficient.
Website Support Plans
From time to time, you'll have to update your website or implement some changes to it. Keeping the CMS system and all the plugins updated is a prerequisite to securing your website's operation. If your hosting provider offers a website support plan, they can help you do whatever you need to do on your site, so you don't have to hire or look for a web designer or WordPress expert.
Uptime Guarantee
It defines the quality of service assured by the web host. As we mentioned earlier, Life Web & Design offers a 99.99% uptime guarantee. You can rest assured that your website is always up and running (or at least 99.99% of the time).
Responsive Customer Service
If anything bad happens to your website, you need quick support from your hosting company. Before you select a web host, check the customer service quality offered by a given company. Read their reviews online and see what's guaranteed in the agreement.
Summary: Don't neglect the role of hosting in SEO
Although SEO is a complex term that encompasses a lot of aspects and factors related to the way your website works and what it offers, you can't forget that hosting is a part of that mix.
If you select a hosting service that ticks all the boxes mentioned in this post, your website will have a strong foundation for further SEO-related activities. Consider it as the crucial first step on the way to good visibility on Google.
And what if you don't have a website yet? We're here to help! See our services section to find out more. We will help you build an SEO-friendly website, provide reliable and fast hosting for it, and then take care of your website's SEO.
Check out more posts below...