Simple, intuitive, award-winning
Web Design & Development
Start your journey to a professional online presence.
Everything you need for your website design, all under one roof.
If you're looking for a reliable and professional web design company in Toronto, look no further. Life Web & Design has been developing breathtaking websites for nearly a decade.
From web design and development to online marketing and SEO. We're you're one-stop-shop for everything web!
We're a 4-time award winning website design & development company.
Choose Life Web & Design and feel confident knowing you're working with an award-winning web design company.
Our creative design agency has been recognized by multiple big names in the industry including Clutch, UpCity, Web Excellence Awards, and Three Best Rated.
If you're looking for a Toronto web design company that's reliable, fast and loves what they do, you've found the right place.
Proudly based in Toronto, and serving clients across North America.
See some of the work we've done for our neighbors across the Greater Toronto Area and beyond:
See what our clients are saying about their experience.
FREQUENTLY ASKED QUESTIONS
Get the answers to our most frequently asked questions.
It's difficult to pinpoint a price without knowing more about your project. Prices will vary depending on whether you want your website built from a premade template or if you're looking for a unique and custom Toronto web design. Prices also vary depending on whether your website need any special functionality such as credit card processing, online booking, or other features. You can get an idea of our website pricing by clicking here. For a more accurate quote, contact us online or give us a call at 416-710-8660.
Unfortunately, we're unable to make edits to your existing website unless it was built by us. The reason behind this is because there are so many different website builders, themes and plugins that it would be inefficient for us to learn the ins and outs of each.  In fact, if you're just looking to speed up your website or fix some bugs while keeping the same design, we can rebuild your website using our software for a fraction of the regular cost. 
Yes, all of the web designs we create are built using WordPress. We love WordPress and the flexibility it offers to our clients. 
That entirely depends on your goals, budget and what you're looking for out of your website. If you're working with a smaller budget, we can create a website from a template. Template based websites are not unique and you might see another company out there with a similar web design to yours, but they are cheaper and quicker to make. On the other hand, our higher tiered web design packages offer 100% unique and custom designs built from scratch. These web design packages offer more flexibility in customization and they are much more synonymous with your company branding.
When creating a new Toronto web design, we'll first ask for a few examples of websites that you like. These sites don't necessarily have to be from the same industry as yours. We just want to get a feel of what you're looking for. After we have that nailed down, we'll begin working on your project. In about 1 weeks time, you'll be able to see a preview of our work. Our team will send you a link to your email so that you'll be able to see how your web design is progressing. At this point, you can provide us feedback and let us know if any changes need to be made. We'll repeat this process until your website is complete and you're happy with our work.
We believe that making changes to your website should be easy, and we're here to support you. If you decide to host your website with us, you'll be happy to know that some of our hosting plans include website edits. Things like updating your portfolio, changing text, and swapping pictures are included in our Sprout and Flower hosting plans.
If you choose to host your website elsewhere, we're still here to support you. Just let us know what needs to be changed on your website and we'll provide you with a quote.
Most standard web designs take approximately 2-3 weeks to complete. However, this timeframe could fluctuate depending on the complexity of the project. We'll be able to provide you with a more accurate time frame once we know more about your requirements.
When hiring us to create your web design, you have the freedom of hosting your website with us or any other company.
This service is only available for customers who had their website built by us.
Generally, we only need a few things to get started on your web design project:
Your logo
Preference of color scheme
Provide a few examples of website that you like (this will help us understand what you're looking for)
Things you can send us after the project begins:
Any text content that you would like included (you can also hire our team to write the content for you)
Any photos that you would like included (we can source stock photos if you don't have any photos)
You're welcome to send any photos that you would like included on your website design. 
We can also explore stock photo options. For free stock photos we recommend www.pixabay.com. For paid stock photos, we recommend www.istockphoto.com.
Note: When sending photos that you would like included on your website - please make sure that you have permission to use them. 
Yes! Once we receive final payment, you will have 100% ownership rights. We will provide full access to your new website and you're able to hosting your website anywhere you like.
Now, more than ever, it's important to have a mobile friendly website. The numbers are shocking!
Over 60% of users browse Google on their mobile devices. That's right! More people are browsing the web with their phones than they are with their desktop computers. Our mobile friendly website designs will not only improve user experience- they will also help you rank higher in search engines like Google.
Unlike many of the other Toronto web design companies in the area, we really put a focus on customer service. We believe that the first step to success in any business is to put the customer first. When working with Life Web & Design, you'll quickly realize why we have an impeccable track record with 5 star reviews on multiple websites. It's because we care, and it's because we always make sure that you're happy with our work.
Our Toronto web design company consists just a few people with each person specializing in their own niche. Our founder and lead designer Alex Firsov takes care of most web design projects as well as all customer relations. We also have a graphic designer, SEO specialist, system administrator, social media manager and a content writer. Having a small team with little overhead allows us to be competitive with our pricing and provide a personalized experience to each and every customer that decides to hire Life Web & Design.
Getting started with Life Web & Design has never been easier. Click here to request and order and our team will contact you to learn more about your project and provide you with an accurate quote.
News, tips, and insights, from our team to yours.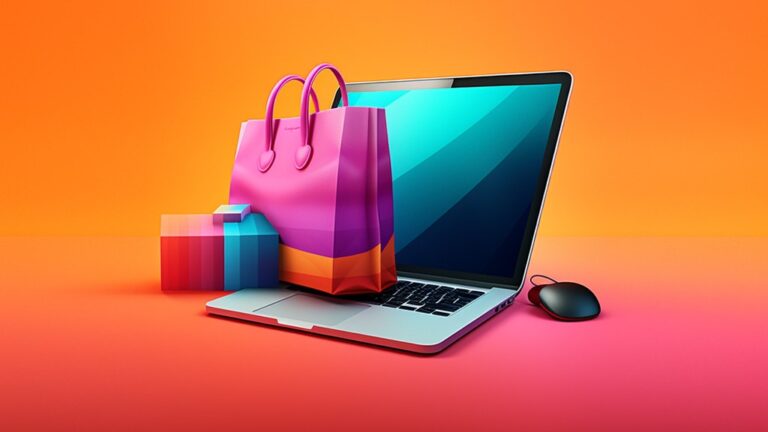 With the prediction to reach US$75.55bn revenue in 2023 in Canada, e-commerce is a tempting market sector[1] for many entrepreneurs....