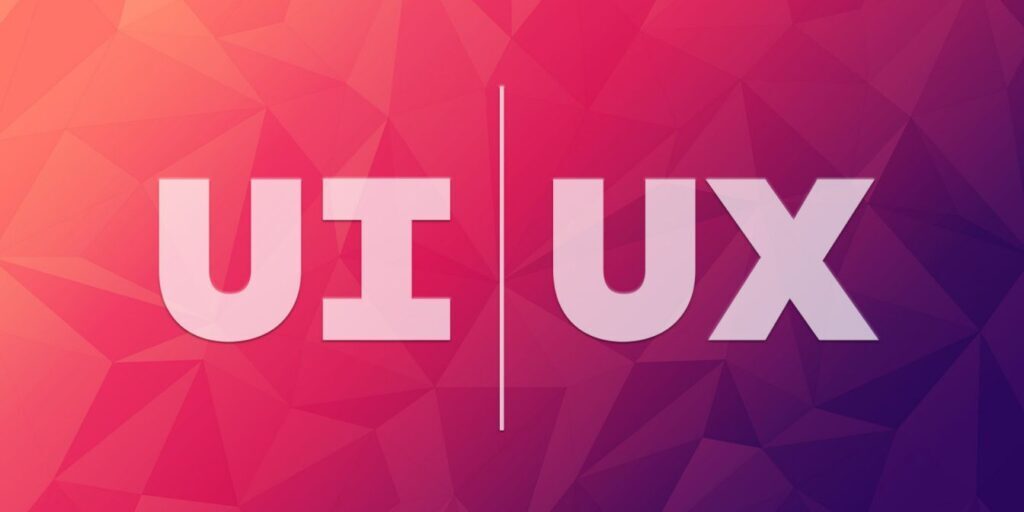 Did you know about the immense influence UI and UX design have on your website's SEO?
Gone are the days when using relevant keywords would get you ranked on Google. The Google algorithm has evolved over the years. Today, overall user experience is an essential factor that decides how a website ranks on the search engine.
And what is the best way to provide your website visitors with an excellent user experience? Through skillfully crafted UI and UX design, of course!
What is UI & UX Design?
UI and UX stand for User Interface and User Experience respectively. They are two sides of the same coin and together contribute towards a satisfactory website browsing experience for your visitors.
User Interface Development focuses on providing your website visitors with pleasant visual experiences and interactions. Its primary emphasis is on the aesthetic appeal of your website so that visitors are encouraged to interact more with it.
User Experience Development, on the other hand, is much broader and encompasses the complete structure of your website to provide visitors with a good overall user experience. It focuses on the wireframes and structuring of the website elements to maximize browsing satisfaction for website visitors.
Together, UI and UX combine to improve your website's usability, aesthetic appeal, and interactivity. All these factors impact your website's SEO positively and help in getting it ranked higher.
Here are five ways in which your website's UI and UX design can be a game-changer for your website's SEO.
Longer Session Durations
Good UI design makes your website aesthetically pleasing. An attractive website is more engaging for its visitors and holds their attention for longer.
You might think that this is completely unrelated to SEO and your website's ranking position on Google. However, it makes perfect sense when you realize that one of the ways in which user experience can be measured is by how much time a visitor spends on a website.
A well-designed website will convince website visitors to spend a longer time scrolling through them, and thus give the Google algorithm an impression of being useful. This would prompt the algorithm to push the website even further.
In fact, the visual experience that your website provides is starting to become so important that John Mueller, a Senior Webmasters Trend Analyst at Google, has even said that changing your website's design layout could significantly impact its ranking.
Faster Loading Speed
You can achieve a faster loading speed for your website only through good UX design.
UX design is important for working out the inner functionings of your website so that it provides a wholesome experience free of stress. One of the biggest reasons for frustration when scrolling a website is poor loading speed.
Loading speed of your website is so crucial that your conversion rate can fall by 7% simply because of a delay of 100 milliseconds.
A lower loading speed means more frustration for your website visitors. This is why the Google algorithm has come to prioritize loading speed to a large extent. In fact, the core web vitals that have become a major ranking factor in Google also include measurement of loading speed.
So if you want your website to be at its best in terms of SEO, focusing on the UX to provide a better loading speed can turn out to be a very fruitful option.
Improved Navigation
Improved navigation is an extension of the great importance of loading speed for SEO. Yet, it deserves a special mention because of the role it plays.
While your website's loading speed is determined by UX factors, navigation largely depends on the UI design. A website with a good User Interface is well structured and can serve its purpose without confusing visitors.
Your website needs to be easy to navigate so that visitors are encouraged to spend as much time on it as possible. Difficulty in navigation provides a poor user experience to site visitors and sets up a bad impression of your website with the Google algorithm.
With good navigation, your website visitors can make more productive use of your website. It also makes it easier for search engines to crawl it. All these factors contribute towards improving your website's SEO and ranking it better on Google's search engine result pages.
Responsive Website
A responsive website is a website that is mobile-friendly.
This means that the website can be accessed and navigated easily across different mobile devices like phones, tablets, and iPads.
Having a mobile-friendly website is becoming more and more important for SEO these days. In fact, Google has started considering the mobile version of your website as its primary version since July 2019.
This is no surprise considering how more than half of the world's internet traffic is from mobile devices, and 48% of Canadians are accessing the internet through their phones.
As Google increasingly prioritizes the mobile version of websites for ranking, you need to start focusing on a good User Interface for your website that makes it easy to use on mobile devices.
Reduced Bounce Rate
The effect of UI and UX design on your website's bounce rate is quite significant, and heavily connected with their impact on loading speed and navigation. It is also influenced by the extent to which your website is mobile-friendly.
A website with a good loading speed will make its visitors wait less and hence has a lower page abandonment rate.
Being able to navigate a website with ease will also encourage visitors to stay longer instead of giving up on the website and quitting.
Lastly, being mobile-friendly can also affect your website's bounce rate. If your website cannot be accessed and navigated with ease on a mobile device, the users of these devices will be tempted to abandon your website.
A high bounce rate indicates poor user experience and prompts the Google algorithm to rank it lower. With good UI and UX design, you can avoid this and thus improve your SEO.
The Way Forward
There is no doubt that UI and UX design play a crucial role in your website's SEO. Their influence may be indirect but have very far-reaching consequences.
With good UI and UX design, you can provide your website visitors with a well-rounded user experience and convert them into loyal customers.
Considering how they boost your website's ranking, provide you with a better conversion rate, bring you more visitors, and decrease your bounce rate, what more can you ask for?
Check out more posts below...