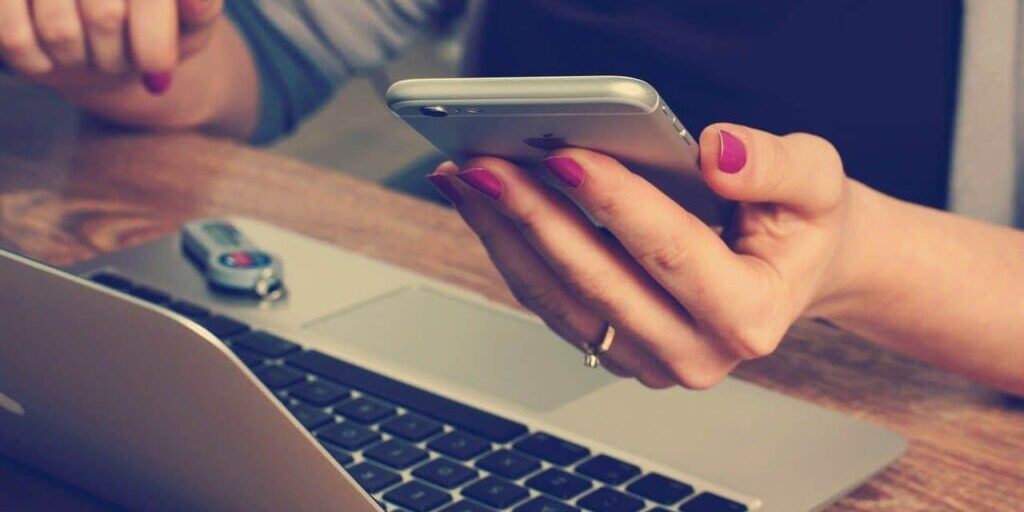 Did you know that having a mobile-friendly website is an absolute must-have in 2021?
You might be wondering if it truly is important. But the answer to that lies in your everyday life. After all, how many times a day do you whip out your phone to do a quick Google search?
More and more people are preferring to use their mobile devices, specifically their smartphones, for browsing the internet.
As of 2018, 86% of Canadians were owning smartphones. In fact, more than half of the world's web traffic is from mobile phones!
With such a staggering number of people using their phones to browse the internet, why is your website not mobile-friendly yet?
What Does 'Mobile-Friendly' Mean?
A mobile-friendly website is a website that can be browsed easily on mobile devices such as tablets, iPads, and smartphones. These websites have a responsive web design that makes them perfect for a mobile device user.
Whether it is navigating the different sections of the website, adding items to your cart, filling up a form, or placing an order— a mobile-friendly website allows visitors to perform such functions without any hassle.
Thus, since the proportion of internet traffic from mobile devices is increasing, having a mobile-friendly website has become essential.
Here are the two major benefits that a mobile-friendly website provides.
A Mobile-Friendly Website Has A Lower Bounce Rate
Did you know that you can significantly reduce your website's bounce rate by making it mobile-friendly?
Bounce rate is a measure of the number of people who visited your website but did not stay long enough to go through the remaining pages.
There can be a variety of reasons why your website might be having a high bounce rate. Not being mobile-friendly is definitely one of them.
We have already thrown some numbers at you that clearly show how many people use mobile devices for browsing the internet. Adding to that, it should be noted that 48% of Canadians access the internet through their mobile devices.
Hence, we can easily assume that a large part of your website's visitors is on their phones and tablets.
In such a situation, having an unresponsive website can be a disaster. People would land upon it, try to browse it, face difficulties, and then give up! After all, none of us has the patience to struggle with a website just to explore it.
This would also reduce the credibility of your website and set a poor impression on visitors.
Thus, having a mobile-friendly website gives your website visitors fewer reasons to leave. This stops the visitors from quitting your website and your bounce rate stays low.
A Mobile-Friendly Website is Good for SEO
A mobile-friendly website will not just create a great impression, build your credibility, and hence reduce your website's bounce rate. It is actually an amazing SEO practice that can bring in tons of traffic.
We are not the only ones who have noticed that the amount of web traffic from mobile users has increased. Google has been taking note of this too.
2016 was the first time when Google announced its plans to start experimenting with mobile-first indexing.
From 2018 onwards, the search engine had started shifting existing websites to the new indexing method.
Soon after, Google also published its Mobile-First Indexing Best Practices. These Best Practices clearly state that all websites made after July 2019 would have mobile-first indexing enabled by default.
You must have gathered by now that the biggest search engine in the world has been prioritizing mobile-friendly websites for a while now. Responsive websites are being pushed to the top by the Google algorithm, while unresponsive websites are losing out.
In such a situation, if you want your website to stay afloat, you need to take the first step of understanding mobile-first indexing.
What Is Mobile-First Indexing?
Mobile-first indexing does not mean that Google will have separate indexes for desktops and mobile devices. Instead, it only means a change in the way that content is added to Google's present index.
Traditionally, Google had been looking at your website's desktop version as the primary version. With mobile-first indexing, it is the mobile version of your website that becomes the primary version.
This means that SEO experts will now focus more on optimizing a website's mobile version to rank it higher on Google. Some dynamic technical factors that determine how mobile-friendly a website is include mobile page speed and load time.
How to Make Your Website Mobile-Friendly?
When being mobile-friendly has become such an important factor, the next question that arises is how to go about achieving this?
Thankfully, Google has released its own tool that can help you determine how mobile-friendly your website is.
Just plug in your website to Google Search Console and it will tell you if your website is mobile-friendly for the present algorithm. You can also plug in the code of a website that has not gone live yet to check the same.
Google Search Console is useful for generating a Mobile Usability Report too. This report will list all the issues that are making your website less mobile-friendly and come up with suggestions that you can implement.
Apart from these, Google's guide to making your website mobile-friendly can serve as a valuable starting point to figure out the changes you need to make. The guide covers all aspects of making a website mobile-friendly, including common mistakes.
Lastly, you can also take Google's Mobile Friendly Test to determine how responsive your website is. It will give you a brief overview of all the issues you need to fix by providing a report of how GoogleBot reacts to your website.
Mobile-Friendly Websites Going Forward
The importance of being mobile-friendly will only increase in the future. It is becoming more and more essential for all websites that do not want to disappear from Google' SERPs.
Making your website mobile-friendly is slowly becoming a part of an overall digital marketing strategy. Optimizing your website for users who visit it from different channels can maximize your traffic and retention rate.
So what are you waiting for? Start taking action today so that your website survives the age of mobiles.
Check out more posts below...