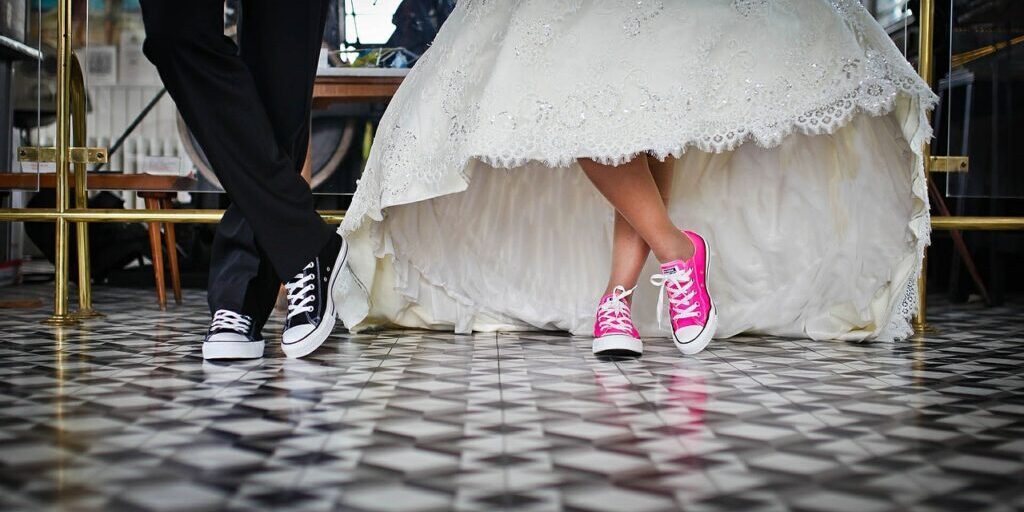 In today's digital age,  personalized wedding websites could be the best way to share your lovely day with the friends and family that care about you most.
Websites aren't just for businesses trying to promote their product or service. Wedding websites are becoming an increasingly popular way to make your day extra special. Life Web & Design Wedding Websites help you share your story with the world.
Here is what you can expect for your tailored wedding website:
Welcome Page
Website visitors will be greeted by a welcoming home page showcasing pictures of the happy couple. This is a great way to get people pumped for your wedding and ready to celebrate your special day.
Your Story
This is where your website will always be different from the others. Bring out your inner writer and tell the world about how you met your lovely spouse, what brought you two together, and what truly makes your one-of-a-kind love special.
Event Details
Whether you're having a destination wedding or having your wedding locally, there are a ton of details that people need to know about! Bridal parties, receptions, ceremonies, showers – there's a lot to keep track of! Having your wedding details available online can save you lots of phone calls and text messages.
Gallery
Let's face it, even though you might have a professional photographer at your wedding. It's always nice to see what your friends and family captured on their smartphones and cameras. Your guests will be able to post their pictures directly to your website for everyone to see – and don't worry, you'll have the option of approving those posts before they go live!
RSVP
Sending invitations and keeping track of who's coming to your wedding can be a daunting task. But RSVPing has never been easier with your personalized wedding website. When sending out your invitations, simply leave a link to your website so your guests RSVP and let you know if they're coming, how many guests they're bringing, or even picking they're preferred meal. What a weight off your shoulders!
Contact Life Web & Design today for your custom wedding website by clicking here or giving us a call at 416-710-8660
Check out more posts below...