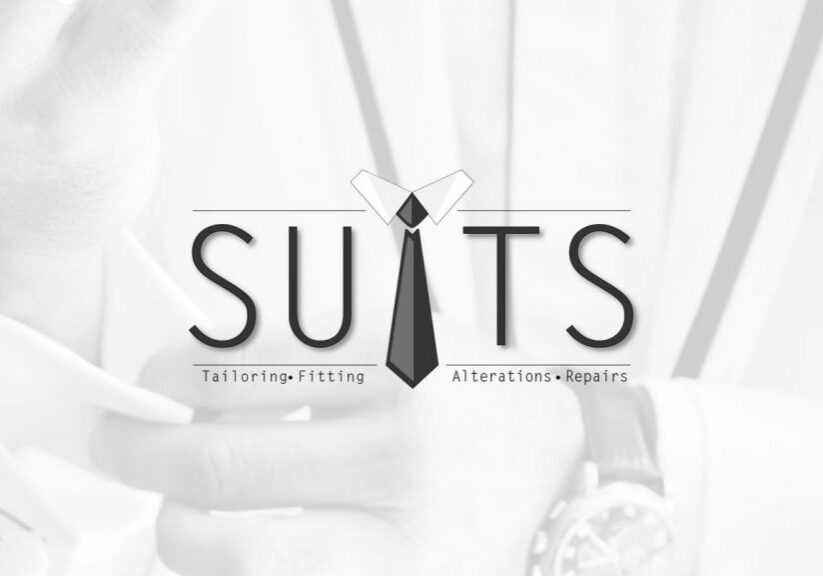 A stylish logo design for a stylish startup business.
Life Web & Design is a great choice if you're looking for a graphic artist that can make a logo design for your start up business. We have experienced graphic designers that can take your business idea and turn it into a brand. While at the same time, cultivating a unique logo with a modern style. We have made hundreds of companies happy with our past work, but this time we had the pleasure of working with Suits, a company that offers tailoring/clothing repair services.  Most of their customers stem from people looking to have their suits altered. With that being said we chose to incorporate a tie in their logo. after all, someone that's looking to have their suit altered could definitely relate to the brand.
Need a Graphic Designer?
Logo designs aren't the only thing our graphic designers can make for your company. We have a variety of different ways to boost your marketing potential. Online marketing isn't everything, sometimes its important to reach out locally print material and mailings.
Business Card Designs
Brochure Designs
Flyer Designs
Pens/Mugs/Clothing
Contact us today if you're looking for a graphic designer for your start up business. Our representatives can help you choose an affordable package that works for you, we offer special savings if you're combining different services. Such as a logo design and a website design. Visit this link to contact us online or call us at 416-710-8660.
Get in touch with our team to discuss your goals.